History of Rumba Catalana
12. 21th Century : Catalan Rumba Fusion
2000s: Catalan Rumba Merges
Catalan rumba becomes a major source of inspiration for musicians of all origins
In the 1990s Catalan rumba took on a new impetus, embracing more diverse musical influences. Bands like Ai, ai, ai or Sabor de Gràcia continued the legacy of Gato Pérez, while other bands (The two Muñoz brothers from Estopa, La Cabra Mecánica, Ojos de Brujo, or Dusminguet) pushed the limits of the genre, mixing rumba with all kinds of styles, from reggae to latin rock, cumbia, hip hop and punk rock, giving birth to what is known today as rumba fusion.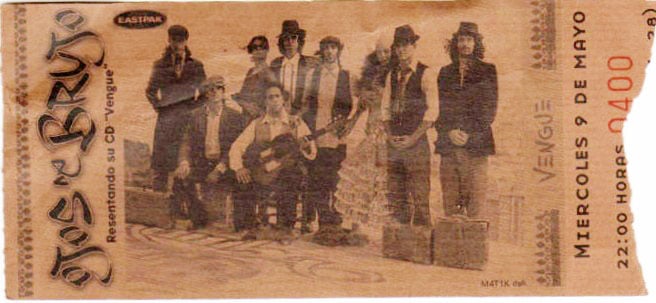 Mano Negra, the Electroshock
This metamorphosis is due, in part, to the imprint left by the eclecticism of the Mano Negra and its founder, the Franco-Spanish musician Manu Chao – a great admirer of Peret and rumba taleguera – on the musical culture of Barcelona, his adopted city, and the rest of Spain.
For the young Spanish Gypsy generation of the 1990s, it was an electroshock, a breath of fresh air in the face of the persistent contempt of the Spanish left-wing intellectuals (which lasted until the end of the 2000s). Gypsy rumba blossomed in the mixing of the genres, new bands were created, the Catalan rumba inspired musicians of all origins. And here it is now, definitively planetary, anchored in the world musical heritage, as an inexhaustible source.
IN THE NEXT CHAPTER :
Peret, one of the founding fathers of Catalan rumba, dies in 2014. His funerals, attended by thousands, will be celebrated with music.