History of Rumba Catalana
7. Gato Pérez, El Renovador
Gato Pérez, El Renovador
Gato Pérez changed the deal. An Argentine immigrant living in Barcelona, he revisited the Catalan rumba – he actually coined the expression "Rumba Catalana " which so far had simply been called rumba – and gave it depth and a new lease of life. Considered the Bob Dylan of Catalan rumba, he made history with his biting lyrics and his musical creations, in which he brought rumba closer to rock, country, salsa and jazz.
With him the rumba became "sexo, drogas, rumba and roll", according to his own words. Nicknamed "El Renovador", he embodied the rebirth of Catalan rumba in the post-Franco era, which earned him the eternal recognition of the Gypsies of Barcelona. He was a major source of inspiration for bands that would take center stage in the 1990s and 2000s, such as Estopa, Ai Ai Ai and La Banda del Panda.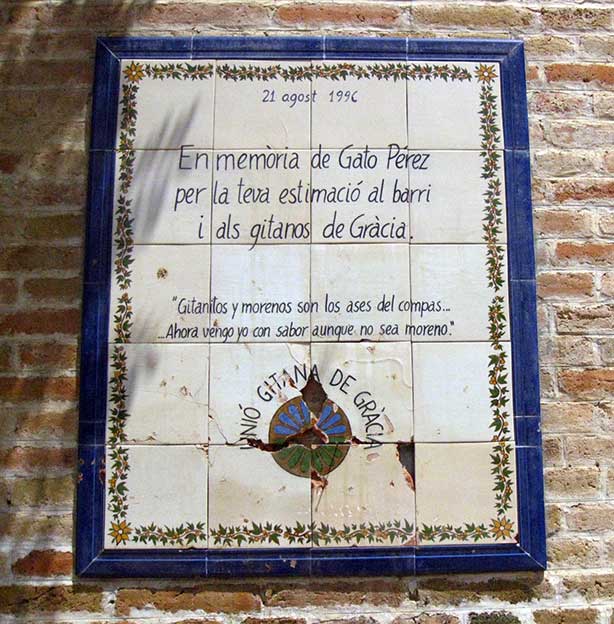 Gato Pérez elevated the poetic level of the genre and dignified rumba in the face of the for-progress ideals which had made many people turned their backs on it since the Democratic Transition. The recovery caught the interest from some young people from the neighborhood of Gracia, who formed Salsa Gitana first, and Estrellas de Gracia later.
However fortunes had changed for the Catalan rumberos. The economic crisis had brought with it a strong recession in the recording industry, aggravated by the transfer of the musical epicenter from Barcelona to Madrid.
IN THE NEXT CHAPTER :
With the end of censorship, Gipsy bands from Madrid were about to define the soundtrack of a forgotten generation, the Quinquis, from the most deprived neighbourhoods of Spanish cities. Merging some elements of Catalan rumba with Anglo-Saxon pop-rock sounds, it gave birth to a new genre of Gipsy rumba : the rumba Taleguera – loosely translated as the inmates'rumba – which, despite the Spanish left's contempt, became wildly popular in the late '70s and early '80s.